---
---
News
141 - 145 von 178 News auf der Seite.
Heute wollen wir euch das wunderschöne Cover zu Essenz der Götter vorstellen, dem ersten Band in einer neuen Urban Fantasy Reihe von Martina Riemer: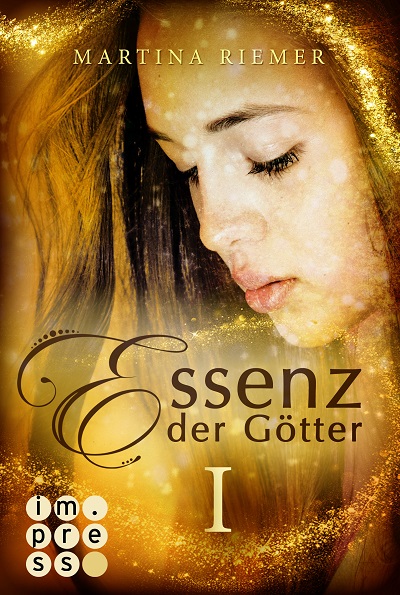 Klappentext:
Loreen hat nach dem Tod ihrer Eltern alles verloren. Sie wird aus ihrer vertrauten Umgebung gerissen, von ihrem Freund getrennt und in ein Waisenhaus gesteckt. Seitdem lässt das rebellische Mädchen mit den violetten Haaren niemanden mehr an sich heran. Bis sie Menschen begegnet, die so anders sind, wie sie selbst sich schon immer gefühlt hat. Zu ihnen gehört auch der geheimnisvolle und schweigsame Krieger Slash. Von ihm erfährt sie, dass sie direkt von den Göttern abstammt und eine besondere Gabe hat, welche für einen seit Jahrtausenden geführten Krieg gebraucht wird. Zuerst versucht sie, vor ihrer Bestimmung zu fliehen, doch dann erkennt Loreen, dass sie sich ihrem Schicksal stellen muss. Es könnte nur mittlerweile zu spät dafür sein...
Alle weiteren Infos findet ihr auf Martinas Homepage. Dort gibt es auch eine Leseprobe mit dem ersten Kapitel dieses Buches!.
Essenz der Götter erscheint am 6. November 2014.
Viele Grüße von Euren Buchjunkies
Painted Faces von L. H. Cosway war eines der Bücher, dass mich selbst Monate nachdem ich es gelesen habe, nicht mehr losgelassen hat. Nicholas und Fredas Geschichte ist schon etwas ganz Besonderes. Umso glücklicher bin ich, dass L. H. Cosway nun einen Roman aus Nicholas Sicht veröffentlicht. Killer Queen ist ein Begleitroman zu Painted Faces, der uns viele neue Eindrücke ermöglichen wird und am 20. Oktober 2014 erscheint.
Das Cover und den Klappentext haben wir aber jetzt schon mal für Euch: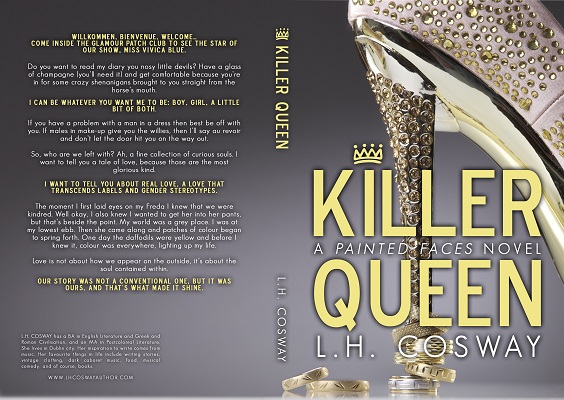 Klappentext:
Willkommen, Bienvenue, Welcome...
Come inside The Glamour Patch club to see the star of our show, Miss Vivica Blue.
Do you want to read my diary you nosy little devils? Have a glass of champagne (you'll need it) and get comfortable because you're in for some crazy shenanigans brought to you straight from the horse's mouth.
I can be whatever you want me to be: boy, girl, a little bit of both.
If you have a problem with a man in a dress then best be off with you. If males in make-up give you the willies, then I'll say au revoir and don't let the door hit you on the way out.
So, who are we left with? Ah, a fine collection of curious souls. I want to tell you a tale of love, because those are the most glorious kind. I want to tell you about real love, a love that transcends labels and gender stereotypes.
The moment I first laid eyes on my Freda I knew that we were kindred. Well okay, I also knew I wanted to get into her pants, but that's beside the point. My world was a grey place. I was at my lowest ebb. Then she came along and patches of colour began to spring forth. One day the daffodils were yellow and before I knew it, colour was everywhere, lighting up my life.
Love is not about how we appear on the outside, it's about the soul contained within.
Our story was not a conventional one, but it was ours, and that's what made it shine.
~~~
Wie immer haben wir auch eine kleine Leseprobe für euch:
I was immediately happy to be left alone with my most recent object of attraction, and tried to think of a way to endear myself to her. She seemed a little defensive, and I didn't like it. She was focused intently on stirring a pot of simmering bolognaise, not paying me any notice. Deciding to take the bull by the horns, I walked across the room and stepped up right behind her, taking her by the hips and affectionately resting my head on her shoulder.
Sometimes, forcing physical closeness with women worked for me. Not that kind, I'm not completely depraved. Often though, women liked it when I took them into my arms for a hug or pulled them onto my lap to sit. Unfortunately, Fred's entire body went ramrod straight the moment I touched her. I instantly regretted the move, but at the same time I didn't. Her supple hips felt good beneath my palms.
"Smells delicious, Fred," I told her, brazenly giving her a squeeze. It was ridiculously inappropriate, but I wanted a reaction out of her. Needed one. Still, she barely moved and instead gave me a one word reply, "Yep."
I leaned closer, allowing my breath to whisper across the back of her neck. She shivered and I think I saw her breath hitch, which made me grow a little hard. "The wine cost twenty Euros, and I got it from the off-licence down the road."
"Oh, very la di da, Viv. You must be a big spender."
I grinned, liking how she was subtly taunting me by continuing to call me by a woman's name. "You like calling me Viv, do you?"
"What can I say, feminine blokes really do it for me."
Enjoying this interaction, I decided to up the ante a level...or twenty. I spoke low and quick into her ear. "I can do that, if it's what you're into. In fact, I can be whatever you want me to be. I don't think it is, though. I think you're the kind of woman who likes a man to take the lead." Then I pulled her hips back into mine. The feel of her soft arse flush against my cock did wonderful things. Wonderful things. I was having visions of throwing her over my shoulder and carrying her into my apartment so that I could have my wicked way with her. Unfortunately, my forwardness was not taken in the manner I had intended. Pulling swiftly out of my hold, she lifted up her stirring spoon and pointed it at me, as though it were a weapon that would keep me at arm's length.
"Okay. Listen here, back the hell up or I'll knee you in the balls."
~~~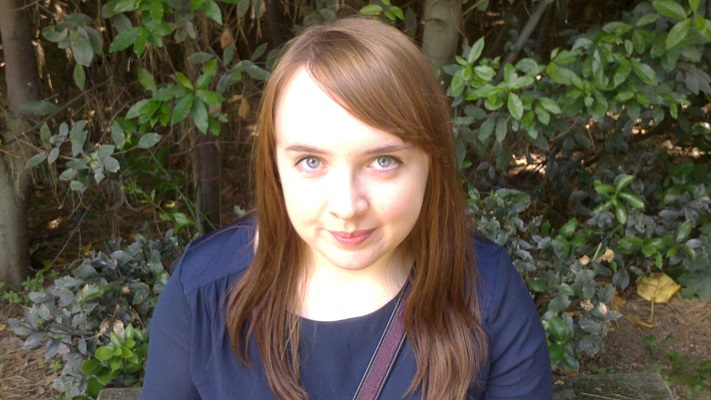 Ja, ein bisschen offen muss man schon sein, für diese Geschichte von L. H. Cosway, aber glaubt mir - es lohnt sich. Painted Faces wird immer einer meiner Liebling bleiben und ich bin mir sicher, dass Killer Queen da mithalten kann.
Ein signiertes Exemplar von Painted Faces könnt ihr übrigens hier gewinnen: Giveaway
Alle weiteren Information zu diesen Büchern, L. H. Cosway selbst und ihren anderen Büchern findet ihr hier auf unserem Blog, auf ihrer Homepage, auf Facebook oder auf ihrer Goodreads-Seite.
Viele Grüße von Eurem Buchjunkie ND
Als Love, In English von Karina Halle damals erschien, war ich sofort verliebt. Die Geschichte von Vera, einer jungen, tätowierten, schlagfertigen Studentin, und Mateo, einem verheirateten Ex-Profifußballer, war schon etwas besonderes. Am 11. November 2014 erscheint nun die Fortsetzung Love, in Spanish - aus Mateos Sicht!
Das Cover und den Klappentext haben wir aber jetzt schon mal für Euch (Achtung! Enthält Spoiler für Love, In English!):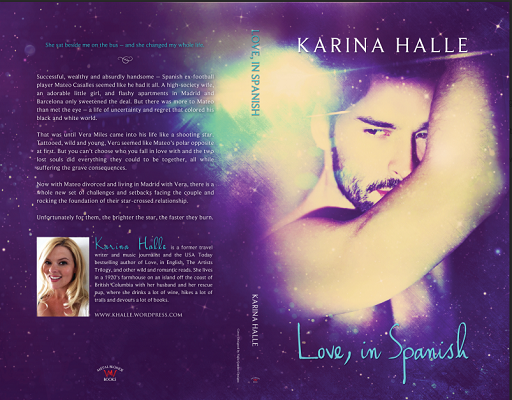 Klappentext:
"She sat beside me on the bus - and she changed my whole life."
Successful, wealthy and absurdly handsome - Spanish ex-football player Mateo Casalles seemed like he had it all. A high-society wife, an adorable little girl, and flashy apartments in Madrid and Barcelona only sweetened the deal. But there was more to Mateo than met the eye - a life of uncertainty and regret that colored his black and white world.
That was until Vera Miles came into his life like a shooting star. Tattooed, wild and young, Vera seemed like Mateo's polar opposite at first. But you can't choose who you fall in love with and the two lost souls did everything they could to be together, all while suffering the grave consequences.
Now with Mateo divorced and living in Madrid with Vera, there is a whole new set of challenges and setbacks facing the couple and rocking the foundation of their star-crossed relationship.
Unfortunately for them, the brighter the star, the faster they burn.
~~~
Eine kleine Leseprobe haben wir ebenfalls für euch:
"Hell hath no fury like a woman scorned."
I turn in my chair and give Vera a curious look. Yet another English saying that I don't know. "I'm afraid I don't understand."
She gives me a soft but tired smile and sits down on the arm rest. I immediately wrap my arm around her waist and pull her down into my lap, where she comes to a rest with a giggle, her hair obscuring the impish smile on her face. No matter where she is, I can never stop touching her and now more than ever I need her to relax, to feel safe, to know I'm going to get us out of this.
"Explain," I demand. "Or I will punish you with kisses."
She raises her brow. "Followed by punishment by penis?"
I shrug. "That can be arranged. Now, tell me my Estrella."
She sighs and buries her lips into my neck. I can't help the small moan that escapes from me, nor my hardness building beneath her plump, round ass. I close my eyes and fight the urge to pick her up and take her to the bedroom, the only other way I know how to make her feel safe and sated, the only way I know how to escape.
"Hell hath no fury like a woman scorned," she says against my throat, "is a saying. I don't know where it's from but it means, well, nothing is scarier than a pissed off bitch." She pauses, sucking in her breath and I know she fears she's said the wrong thing. "Sorry," she quickly adds and I feel her body tense up beneath my fingers. "I didn't mean that Isabel is a bitch."
She is still so skittish over her words, the way she blurts things out, but it's one of the reasons why I love her. I cup the back of her head with my hand and let the softness of her hair sink over me. "I know you didn't," I assure her. "And, well, she is being a bitch."
"Can you blame her though?" she asks, her voice rising a pitch and when she pulls away from me, her eyes are wet. It breaks my heart. I'm getting tired of my heart breaking and I know that this isn't going to change anytime soon. Every day there is another weight on us, another crack appears.
"No," I tell her honestly. "I cannot blame her."
A silence lapses over us, heavy like a wool cloak. It does this sometimes. What we've done, it coats us.
Finally she clears her throat. "She's going to hurt for a long time," she says. "She's going to be angry. This isn't going away. I thought everything was behind us now, that she'd move on. You've been divorced for a year, if she's still this mad a year out..."
"She is mad because I am going back to Atletico," I tell her. "She is mad because of the paparazzi, the way they are hounding us again. She is mad because she feels she is being made to look like a fool. If I had just stayed with my head down, she wouldn't be doing this."
"But you can't live your life in fear, Mateo," she tells me. 
I smile at her and brush her sunset hair from her face. "And neither can you."
She settles back against my body, sinks, conforms, melds. She is second skin. She is a part of myself I can't bear to separate from. I pray I never have to. I pray we can survive whatever is coming our way.
And I can feel it coming, that tension, that storm rolling in the weeks and days.
I pick her up in my arms and for all her pillowy curves, she weighs nothing more than a feather. I take her down the hall to the bedroom, throw her on the bed.  She glows in the afternoon sun that streams in through our window and it isn't long before we are both naked and I am climbing over her, pinning her arms above her head and drinking in her body like the most beautiful, decadent wine.
I will devour her until all of this is gone. 
I will consume her until we are all that's left.
I push inside her and let my hunger take over.
~~~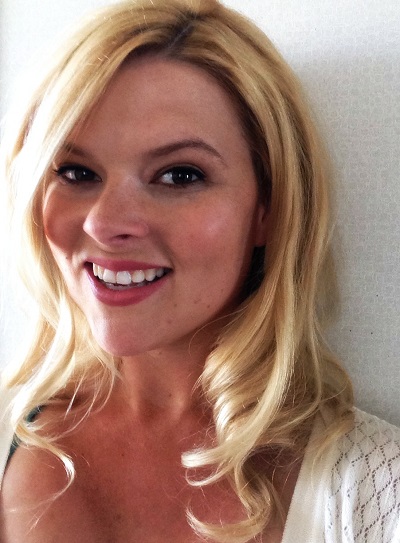 Love, in Spanish ist definitiv ein Buch, das ich mir nicht entgehen lassen werde und das gar nicht schnell genug in die Läden kommen kann. Ich bin jedenfalls schon extrem neugierig, was sich Karina Halle als nächstes für ihre Figuren einfallen lässt. Love, in Spanish ist übrigens "nur" eine Novelle - ich kann Euch allerdings schon versprechen, dass sie sehr lang sein wird, das hat die Autorin bereits angekündigt. ;)
Ihr könnt Love, in Spanish übrigens bereits hier bei Amazon (Amazon-Partnerlink) vorbestellen. Weitere Links könnt ihr auf der Goodreads-Seite zum Buch finden.
Alle weiteren Information zu dieser Reihe, Karina Halle selbst und ihren anderen Büchern findet ihr hier auf unserem Blog, auf ihrer Homepage, auf Facebook oder auf ihrer Goodreads-Seite.
Viele Grüße von Eurem Buchjunkie ND
Liebe Blogleser,
letzte Woche Mittwoch haben wir hier die Gewinner unseres Geburtstagsgewinnspiels bekannt gegeben. Leider hat sich eine Gewinnerin nicht bei uns gemeldet, so dass erneut ausgelost wurde.
Unsere fedrige Losfee hat erneut den Schnabel gezückt und somit gibt es für Nanni ein Buch im Wert von 15,00 Euro.
Liebe Nanni, melde Dich bitte über das Kontaktformular oder direkt per E-Mail (alle @ buchjunkies - blog . de) bei uns und teile uns Dein Wunschbuch und Deine vollständige Adresse mit.
Ganz liebe Grüße senden Euch Eure Buchjunkies,
ND, nia und nef
Guten Morgen ihr Lieben.
Vielen Dank an alle, die bei unserem Gewinnspiel mit gemacht haben. Es freut uns wirklich sehr, dass Ihr uns die Treue haltet und wir Euch mit unseren Rezensionen herlocken konnten.
Gestern hat nun unsere reizende Losfee die Gewinner erschnäbelt: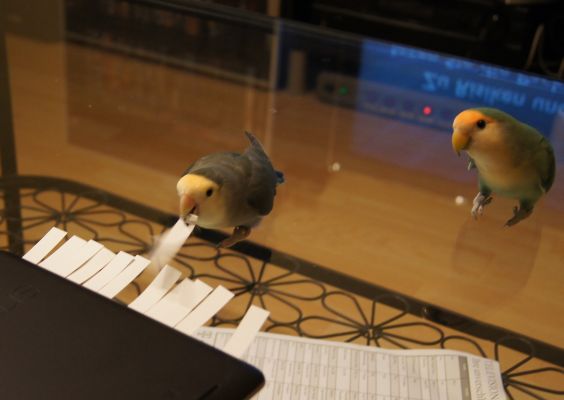 Ein Buch im Wert von 20,00 Euro darf sich Moni aussuchen.
Über ein Buch im Wert von 15,00 Euro darf sich Serpina freuen.
Und auch Kathi hat die Chance sich für 10,00 Euro ein Buch auszusuchen.
Bitte sendet uns Eure Wunschbücher an unsere E-Mailadresse (alle @ buchjunkies - blog . de) unter Angabe Eurer vollständigen Anschrift. Ihr habt bis einschließlich 10.09.2014 Zeit dafür. Sollte sich eine von Euch bis dahin nicht bei uns gemeldet haben, losen wir für diesen Gewinn noch einmal neu aus.
Viel Spaß beim Lesen wünschen Euch Eure Buchjunkies
ND, nia und nef
« Zurück | Seite: 1 2 3 4 5 6 7 8 9 10 11 12 13 14 15 16 17 18 19 20 21 22 23 24 25 26 27 28 29 30 31 32 33 34 35 36 | Weiter »
Bewertungen
| | |
| --- | --- |
| | (329) |
| | (334) |
| | (380) |
| | (187) |
| | (124) |
| | (57) |
| | (45) |
| | (16) |
| | (11) |
Besucher
Heute: 499
Dieser Monat: 16929
Insgesamt: 3971281